Next Board Meeting-November, 22nd 2023 @6pm
---
---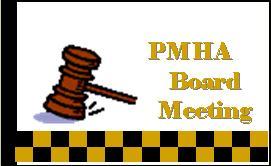 ---
Location: Pembina Rec Plex meeting room upstairs behind the stands.
Date: November 22nd, 2023 @6pm
Did you know that PMHA Board Meetings are open to the general public?
Learn what goes on behind the scenes for hockey. Join your association's wonderful board members for a board meeting and learn the ins and outs of what happens behind the scenes of hockey. Joining board meetings is also a great way to have your voice heard and stay current on what is happening for the hockey season. Would love to see you there!